Maha Shivratri
۞•°*"˜"*°۞۞•°*"˜"*°۞۞•°*"˜˜"*°۞۞•°*˜˜"*°۞۞•°*"˜"*°۞۞•°*"˜"*°۞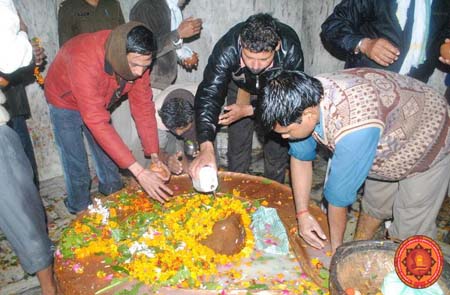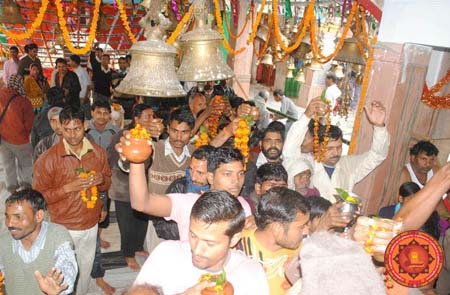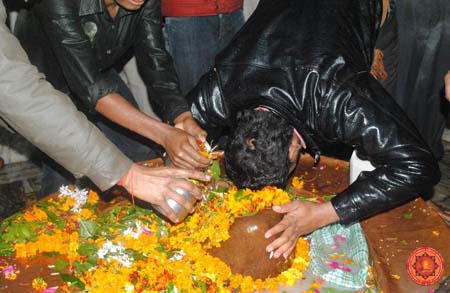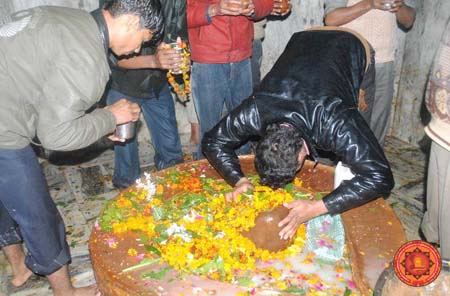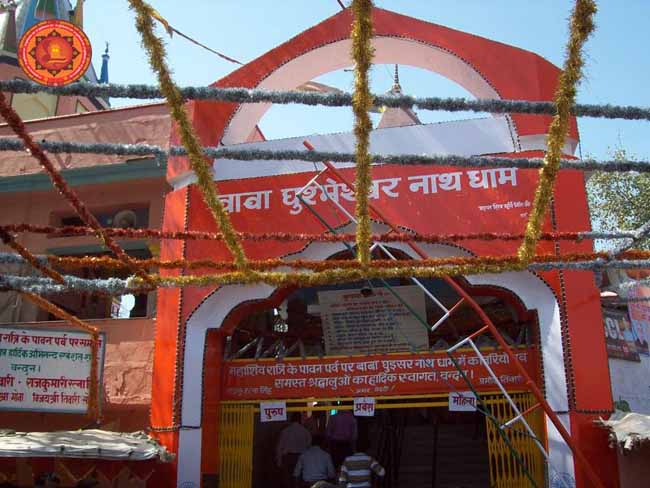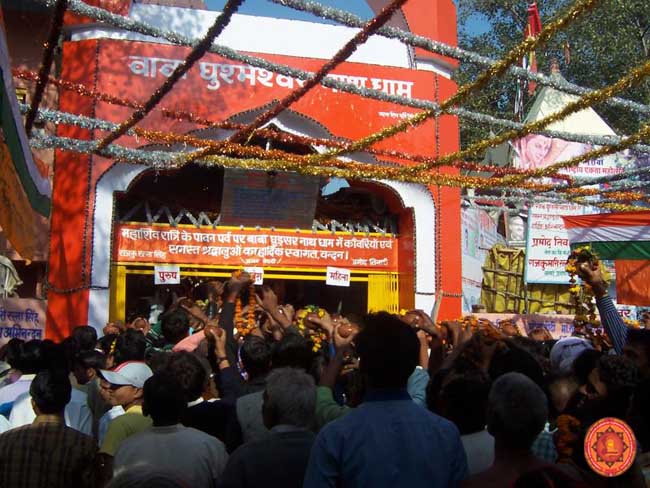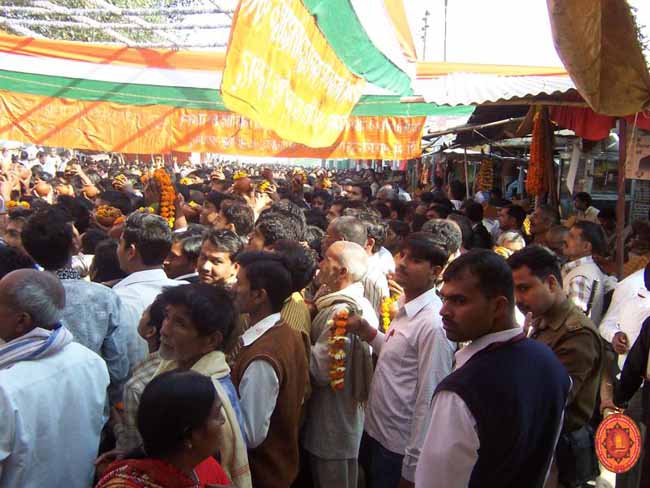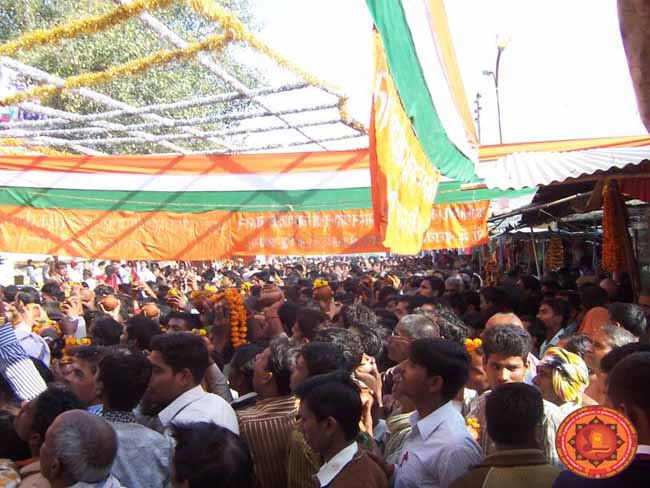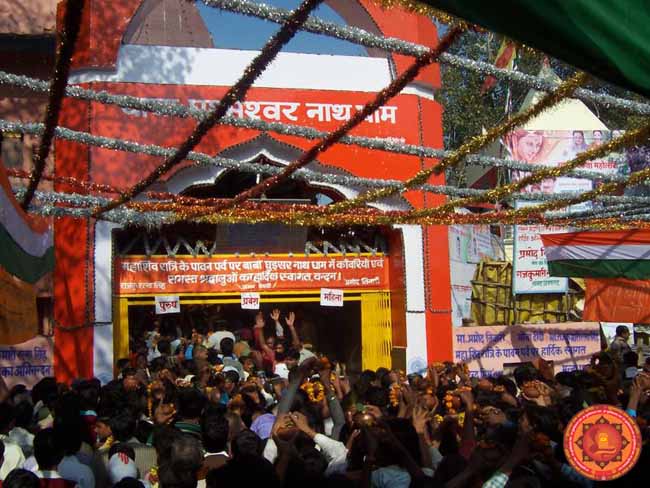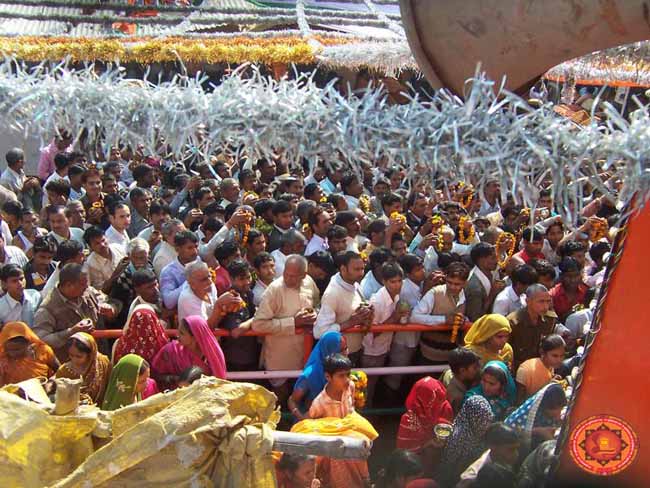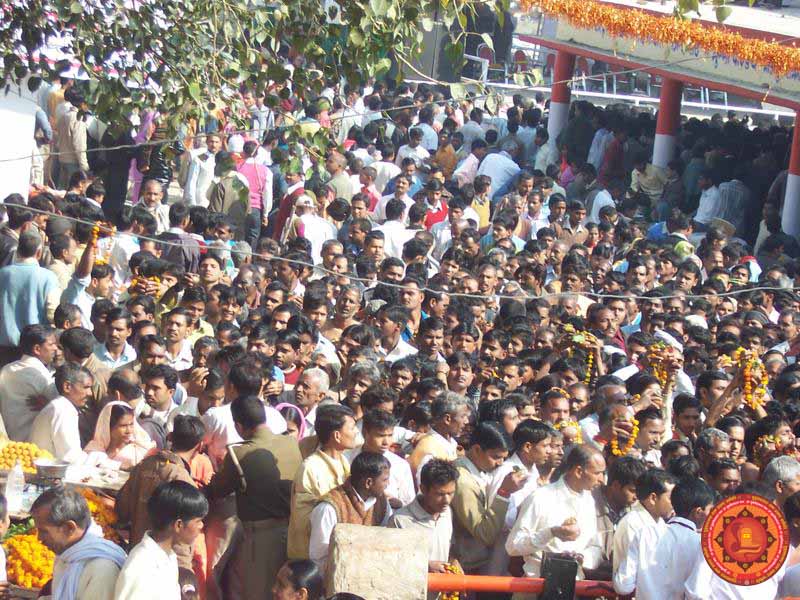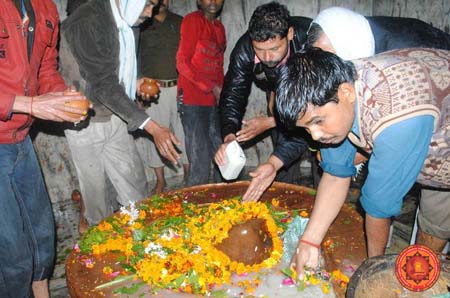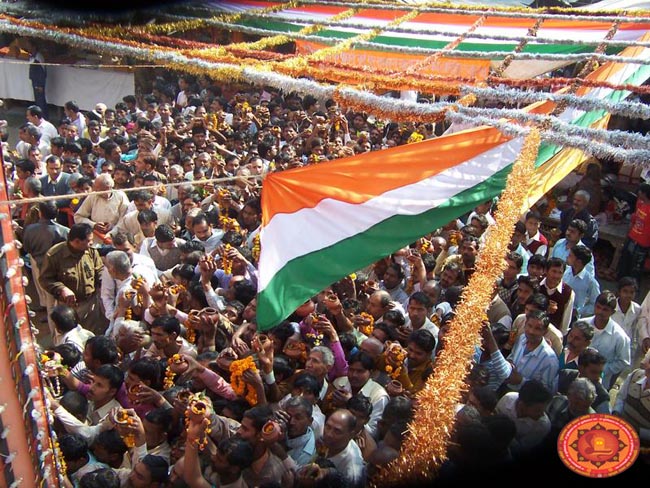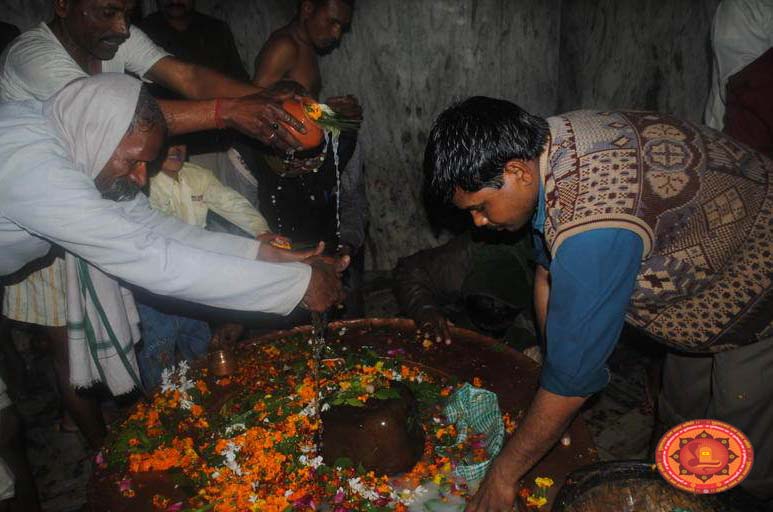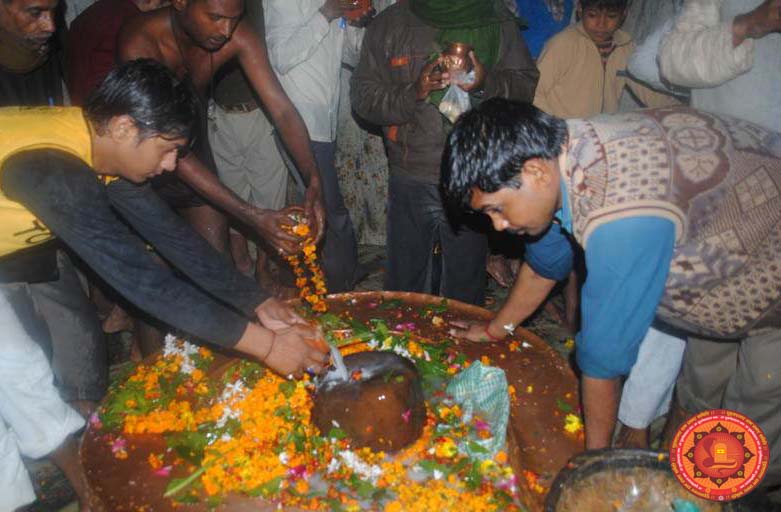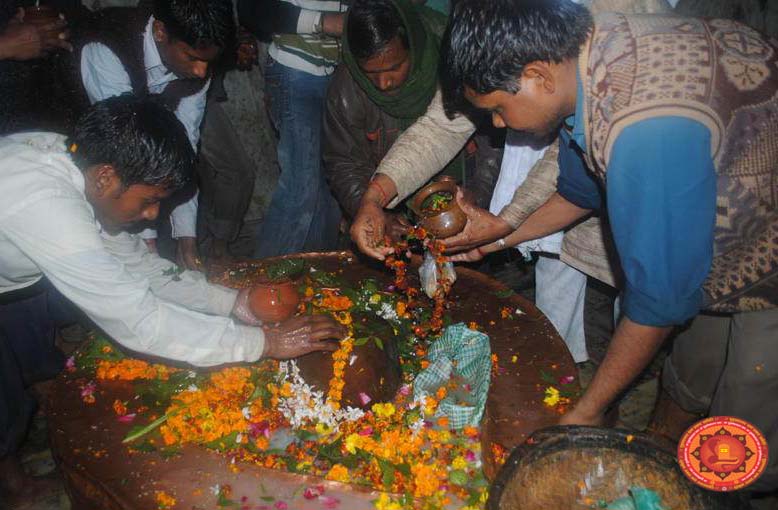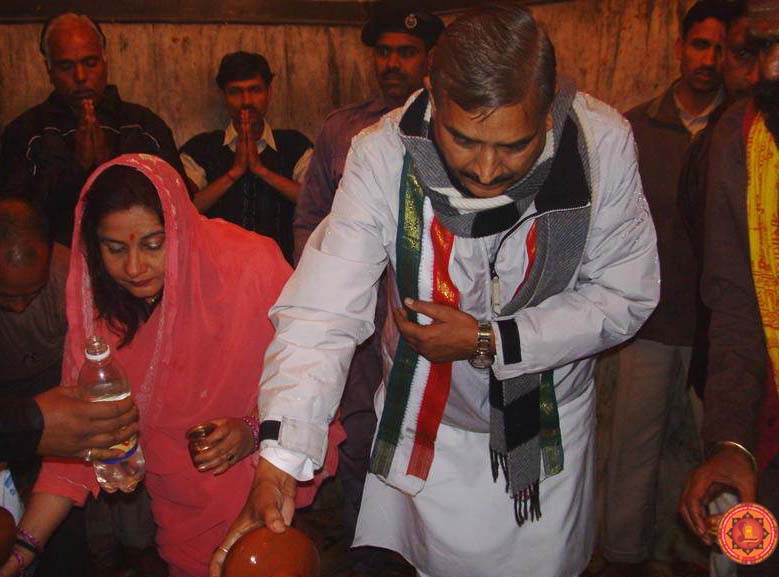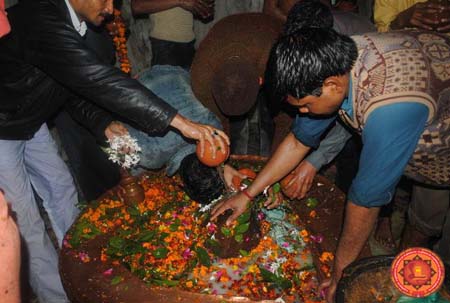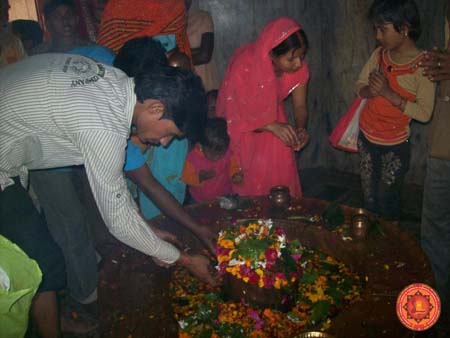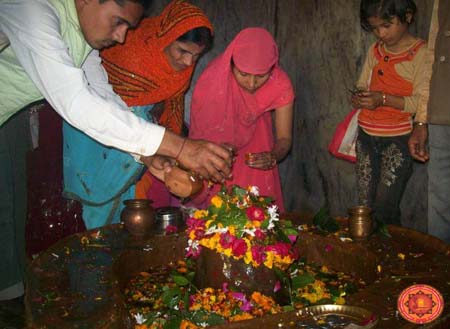 Maha Shivratri or Maha Sivaratri or Shivaratri or Sivarathri (Great Night of Shiva or Night of Shiva) is a Hindu festival celebrated every year on the 13th night/14th day in the Krishna Paksha (waning moon) of the month of Maagha (as per Shalivahana or Gujarati Vikrama) or Phalguna (as per Vikrama) in the Hindu Calendar (that is, the night before and day of the new moon). The festival is principally celebrated by offerings of Bael (Bilva) leaves to the Lord Shiva, all day fasting and an all night long vigil. Per scriptural and discipleship traditions, the penances are performed in order to gain boons in the practice of Yoga and meditation, in order to reach life's summum bonum steadily and swiftly.
Legends

The Legend of Maha Shivaratri states a hunter could not find any animals in the forest to kill for his dinner. He searched all day but had no luck. Eventually he came to a stream where he knew deer often drank in the evening and so he decided to climb a Bael tree to wait. This tree is a particular favorite with Lord Shiva and used in traditional medicine.
The hunter pulled leaves from the tree and threw them to the ground, hoping to attract some deer. One deer came. It spoke to the hunter, telling him of his family who would worry when the deer did not return home. The hunter took pity of the deer and kindly let it live.
The hunter resumed throwing leaves from the tree and continued to do so all night. Unknown to the hunter there was a Shiva linga under the branch he was sitting on. The leaves fell on the linga and as they were his favorite, they pleased Lord Shiva.
The next morning Lord Shiva appeared to the hunter and gave him the blessing of wisdom. From that day the hunter gave up meat and spent his life doing good works. This is why Hindus do not eat meat on Maha Shivarati. It is thought that those who fast on the evening on Maha Shivaratri will please Lord Shiva and also be granted a blessings.
۞•°*"˜"*°۞۞•°*"˜"*°۞۞•°*"˜˜"*°۞۞•°*˜˜"*°۞۞•°*"˜"*°۞۞•°*"˜"*°۞